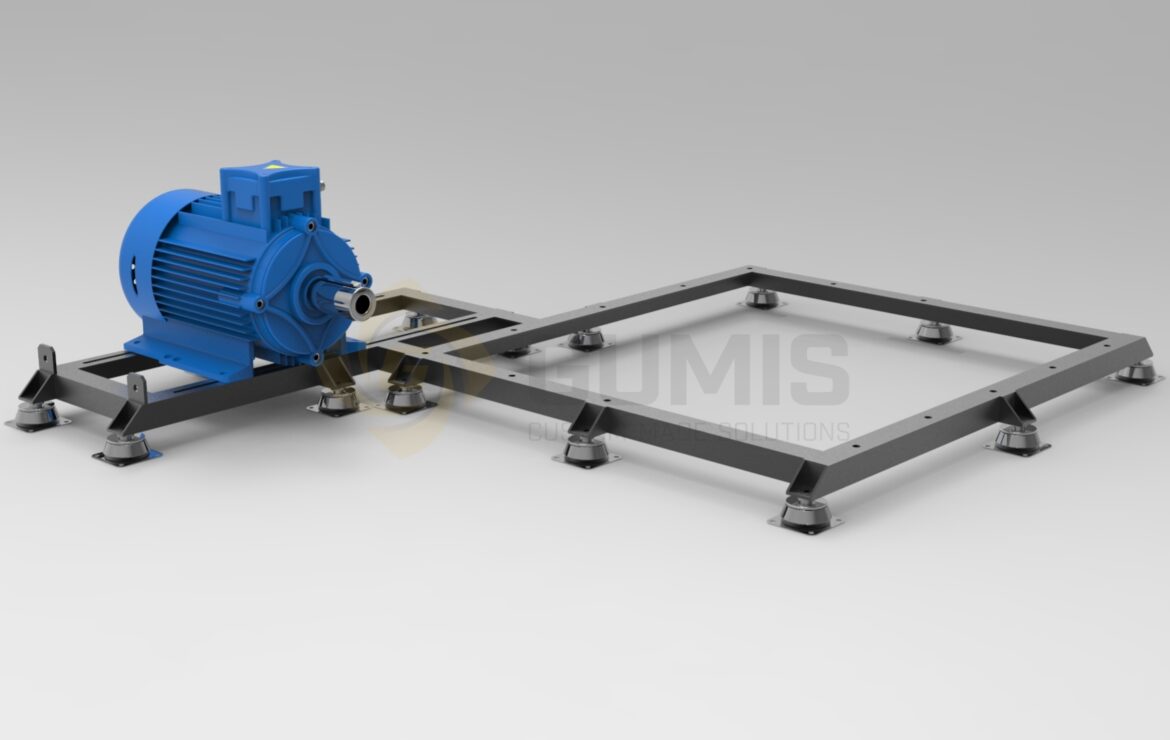 Hello Gumis friends, followers and community.
Gumis is a company recognized as a quality partner in the industry market. With many years of experience and investment in technology and machinery, we have gained a good reputation in the field of custom industrial solutions. We offer various CNC machining and classic machining services, as well as the production of rubber parts. In addition to all the above, we can offer service and overhaul of machines, even those for one parts are poorly available or unavailable.
We are often the last resort for clients who experience certain problems in their industrial production process. Our expert team of engineers offers a variety of solutions to problems or improvements to existing systems. Such is this case where we designed and produced an anti-vibration platform with anti-vibration mounts for a motor and fan to reduce vibrations and the wear of the machine itself.
Contact us to find out more!
Warm regards from Gumis team.